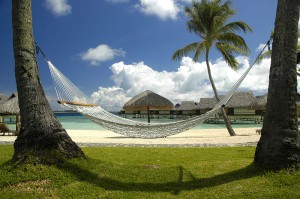 Vacations are what many of us look forward to all throughout the year.  Now that we are full swing with the holiday season, vacation time is so close you can feel it!  But before you pack your bags and board your plane, be sure that you've created a pre-vacation checklist so that your property is safe while you're out of town.
If your home will be unoccupied while you are away, you should deplete your supply of perishable foods well in advance of your vacation.  So move your refrigerator and freezer foods either to your stomach or to the garbage so that you're not faced with an unpleasant mess when you return from paradise.  Or leave a fridge full of snacks for your most trusted neighbor who will be keeping an eye on your home while you're gone.  Also, be sure to empty all trash receptacles and move your garbage out to your neighborhoods designated collection site.
While on vacation, the last thing you want to worry about is the safety of your home and property.  Keeping your vacation worry free is easy though.  First, you'll want to have a trustworthy friend or neighbor who will regularly check in to make sure everything is safe and sound.  While completely unoccupied though, there are ways to keep your home looking lively so as not to advertise to passers-by that your house is empty.  Nothing says, "Burglars Welcome!" like a house that stays dark for days.  Investing in a few programmable timers for your interior lights is the best way to avoid a crook-inviting home.  You can purchase such timers anywhere where fish aquarium supplies are sold.  With these timers, you can program on and off times for various lights in your home so that your home appears to be occupied during the time you are away.  Any electronics which plug into an electric outlet can be programmed by these timers, such as: televisions, floor and table lamps, or garden lights… Just be creative.  It is also a good idea to turn the ringer off on any land line telephones you have in your home.  If you are unable to put a hold on mail delivery, make sure that your mail and packages are collected by your designated house-sitter and safely kept for you.  You may also have your sitter move your car in and out of your garage.
To avoid unnecessary electricity usage while you are away, make sure and program your thermostat before you leave on vacation.  If the weather will be cold while you are gone, setting your thermostat to 65 degrees or so will cut down on power while you're away.  Setting your thermostat to about 75 degrees is ideal for warmer weather areas.   If you live in a cold climate, you should also turn your water faucets on but limited to a slow trickle.  This is to prevent freezing pipes while you're away.
You should be about ready to say 'au revoir' at this point.  Just make sure that you've checked everything off of your pre-vacation to-do list and you'll be worry-free on your holiday getaway.  Your Greenville professional movers wish you a fantastic vacation!  And if you love your getaway so much that you decide to move there, your Greenville area movers do long distance too!

This entry was posted in